How Much Can the GMC Canyon Tow?
Tow Capacity of the GMC Canyon
The GMC Canyon towing capacity is between 3,500-7,600 lbs. In spite of being a midsize truck, the GMC Canyon has a solid towing output hidden in its frame. There are two engine choices for the Canyon: the standard equipped 2.5 L 4cyl. and the available 3.6 L V6 engine. Both when properly equipped and can increase that up to 7,600 lbs. or more with trailering pkg.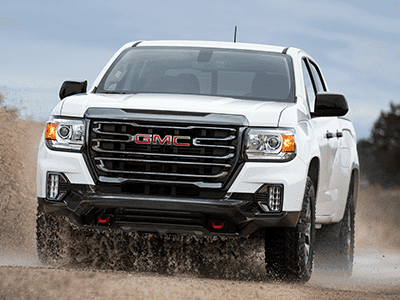 What Is The GMC Canyon Horsepower?
Horsepower of the GMC Canyon is 200-308. The two engines give owners either 200 hp from the standard 2.5 L 4cyl engine or 308 hp if you move up to the 3.6 L V6. These two engines can be mated to two different kinds of transmissions. There is the 6-speed standard or the optional 8-speed. Automatic Transmission. Buyers can choose the transmission they want which will decide how the Canyon can work for them.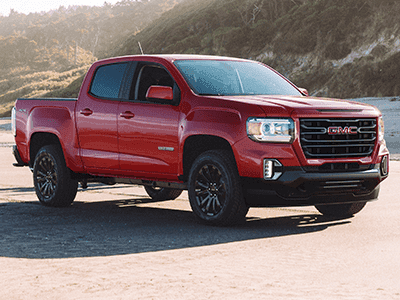 How Much Does the GMC Canyon Weigh?
The Canyon curb weight comes in at 3,932-4,555 lbs. How much the GMC Canyon weighs is dependent on the model chosen, as well as the engine choice too. The standard Canyon that's equipped with the standard 2.5 L 4cyl. weighs the lowest. In contrast, the Canyon Denali trim that has the available 3.6 L V6 will have the most weight.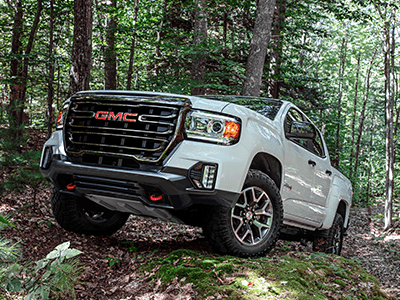 What Is The Ground Clearance of the GMC Canyon?
The Canyon ground clearance is between 8.1-8.4 inches. The clearance is dependent on the frame that is purchased rather than the trim level. The Crew Cab edition has a clearance of 8.1 inches, while the extended cab comes in at 8.4 in. No matter which cab is chosen, owners can anticipate having ample security traversing unstable road conditions.
Schedule Your GMC Canyon Test Drive in Houston TX
The rugged and powerful GMC Canyon has what owners need in a small pickup truck. Beck & Masten Buick South invites you to schedule your GMC Canyon test drive at our dealership in Houston, TX. Visit us in-person or online.
Contact Us To Learn More!